Our Bubbles
The Art of Bubbles serves only the finest chilled Frizzante on tap. Our bubbles are carefully selected and must contain 100% Glera grape. Glera is a white variety of grape that was brought to the village of Prosecco from Slovenia. Until 2009, it was mostly referred to as the Prosecco grape. Prosecco production now extends beyond the small village, but this is where it all began. Our barrels come from Conegliano, 136 Kms from the village of Prosecco. The region calls itself the 'Land of Bubbles'
Our current bubble selection is from the family run Le Contesse winery, founded in 1976 and specializes in the production of highly esteemed sparkling wines. Our Le Contesse Frizzante is a lovely fruity, crisp sparkling wine making it an ideal drink for any occasion. It is 10.5% ABV. Each barrel of Frizzante serves approx. 160 glasses of the bubbles. We can also supply chilled bottled Prosecco Doc or DOCG, or a range of wines served by the bottle.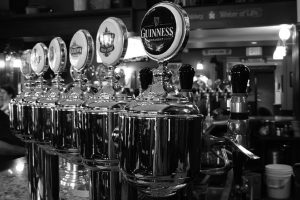 COMING VERY SOON! If you want to provide a treat for the non-wine drinkers at your special event, we can keep the Italian bubble theme going with a barrel of Peroni. This beautiful refreshing lager is always a crowd pleaser. There are approx. 50 pints of Peroni per barrel. We can also provide main brand beers or local craft beers; the choice is yours. Put simply, if it comes in a barrel we can serve it.
Interesting fact on Prosecco Law:
Due to Italian law, we have to call our glass of bubbles from the tap 'Frizzante' simply because it is not in a bottle.
We have no problem with this as our bottled Prosecco and barrelled Frizzante is the exact same 100% Glera grape product from the same winery.
The Art of Bubbles support and comply with the 2009 EU directive for the origins of Prosecco.